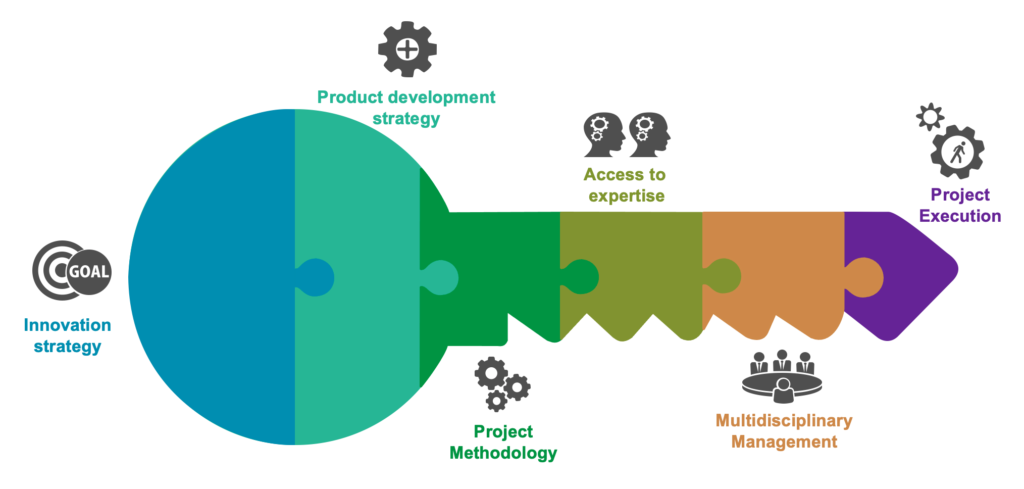 Beyond its strong expertise in technology development, ValoTec can bring expertise in strategy, industrialization and regulatory affairs. This unique skills combination allows ValoTec to offer a global innovation management approach answering to the main challenges related to the development of a new device :
Align technology with objectives
Rationalize R&D investments
Minimize risks
Plan & budget
Pass key milestones
Accelerate time to market
ValoTec unique methodology can adjust to the specifics and stakes of each project. A tailor-made approach is defined during the initial scoping phase.